Hi, I'm Dobby
Hey, I'm Dobby! I was born in a shed in Coral Springs but a very nice family helped me and my mom find a safe place to help us grow. I enjoy exploring new parts of the house, chasing after the dogs, and EATING! It would be really cool to go to a home with my sister, Luna, as we are best friends!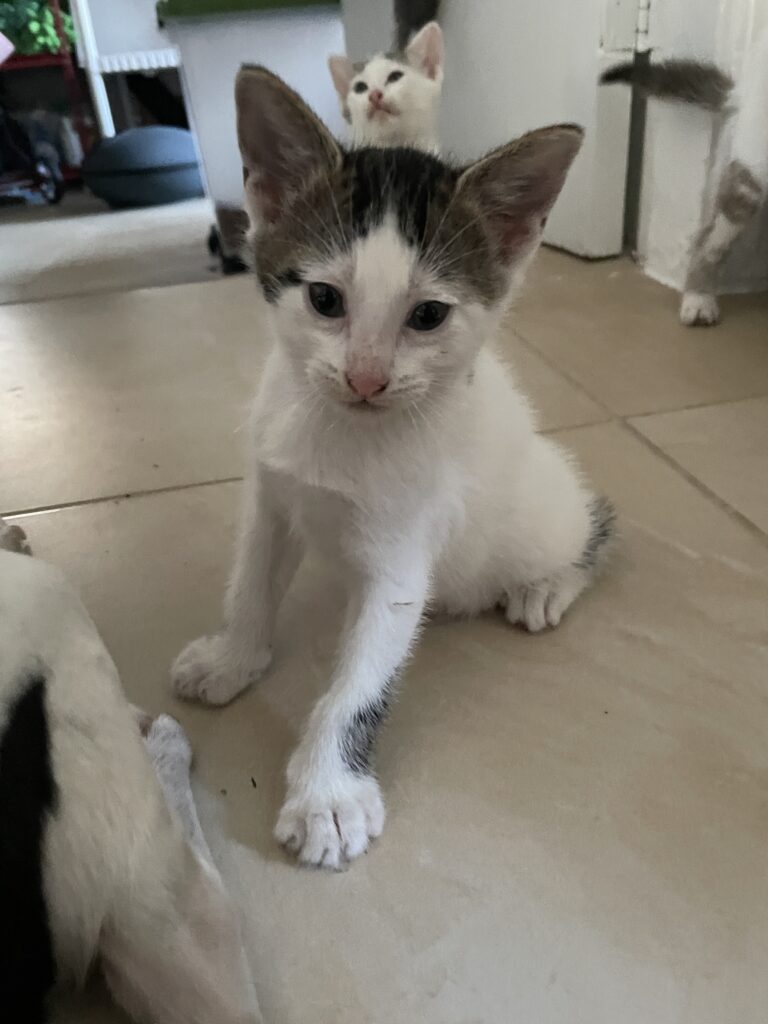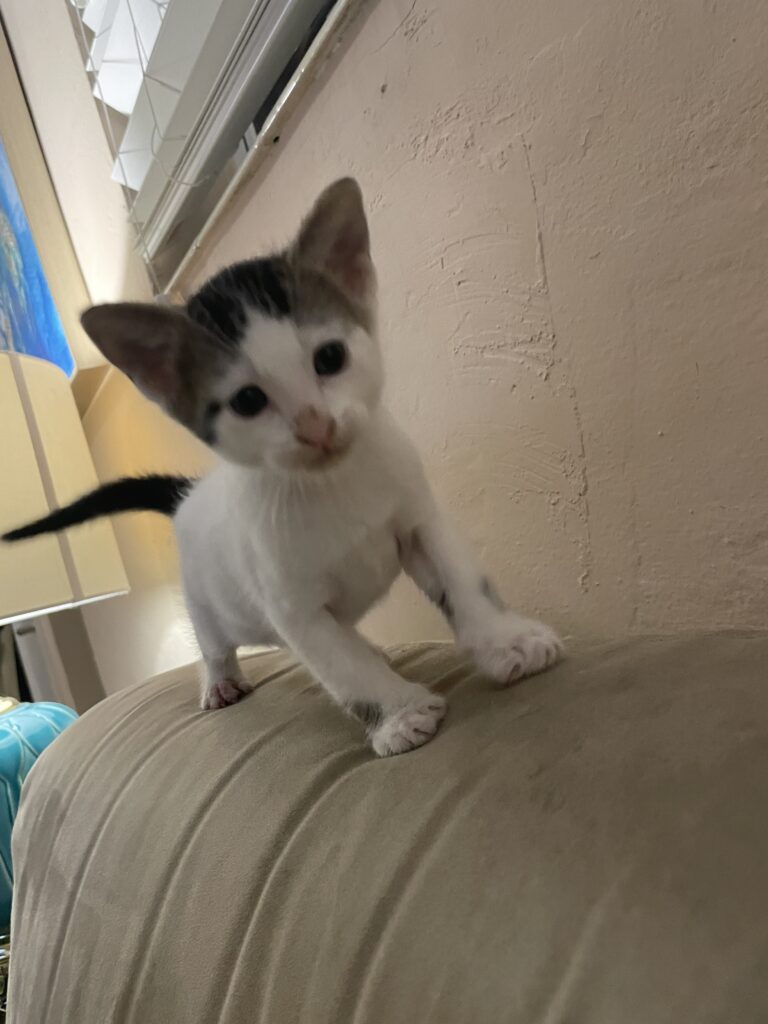 Notes from the Foster Family
Dobby has been so much fun! He always comes up to greet me when I open the door and waits patiently for his head scratches. He is very curious and brave with my dogs and hasn't had a problem with any other cats. While it would be great if we could find someone to take Dobby and Luna together, Dobby would also do well in a house that has another fur sibling.
---
Name: Dobby
Age: 6 weeks
Sex: Male
Type: Domestic
Good With: Cats, Dogs, Children
AVAILABLE 9/20/23